Awww, Valentines Day. The day of love. An excuse to show someone important that you care. Valentine's Day, also known for some pretty decadent food. Like large heart shaped boxes filled with yummy chocolate candies, perhaps a few glasses of wine or champagne, or maybe even a stack of pancakes, whipped cream and chocolate dipped strawberries served on a tray while you are still snuggled up in bed (if we're lucky, right?!). All these things are fantastic; however, they can also leave us feeling "blah" the next day. Even worse? For some of us, they tend to steer us away from our resolutions of creating a healthier, happier, more balanced version of ourselves. Now, I'd be the LAST person to tell you NOT to indulge a little on Valentine's Day. In fact, I think it's rather healthy. But we can also find a good balance or a way to recover if we do indulge a little too much. So, what should we do?
If we are what we eat than we should eat something good.
Christina Fit and Balanced
Food:
If you get some yummy food on Valentine's Day, feel free to enjoy yourself a little. But if you don't want to indulge too much, here are a few suggestions when it comes to Valentine's Day food.
Happily, suggest you make a nice meal at home for Valentine's Day. Not only will you save money, but you will also avoid the crowds. Plus, you can re-create your favorite foods in a more nutritious manner for you and your significant other without the guilt factor. Restaurants often serve extra-large portions but an at home portion will always be better sized and filled with nutrition.

Make your dessert at home too. This could be something you do with your whole family. It's great fun to have everyone involved and instead of highly processed deserts you get whole ingredients you can enjoy. Side note: I made cookies this weekend. Here's a link to one of my favorite bloggers and her sweet treats: Cookie and Kate.

Did you get a box of chocolates from your spouse? Or did the kids come home with a ton of candy? Enjoy a few and put the rest in the freezer. Placing it in the freezer means you really must think about it before you eat it due to the "defrost factor." Sometimes the time it takes to defrost is the time it takes for you to realize you were just thirsty. But honestly, it just helps keep you eating mindfully. Another option? Just share! If you ask me, sharing any dessert is a true act of love.

Don't worry so much. If you have been eating nutritious food most days of the week, a day to treat yourself won't hurt you!

Stay hydrated! One of the best things you can do for yourself on those "treat days" is to drink lots and lots of water. This will make sure you can metabolize all that food properly, and that your system keeps working to its best potential.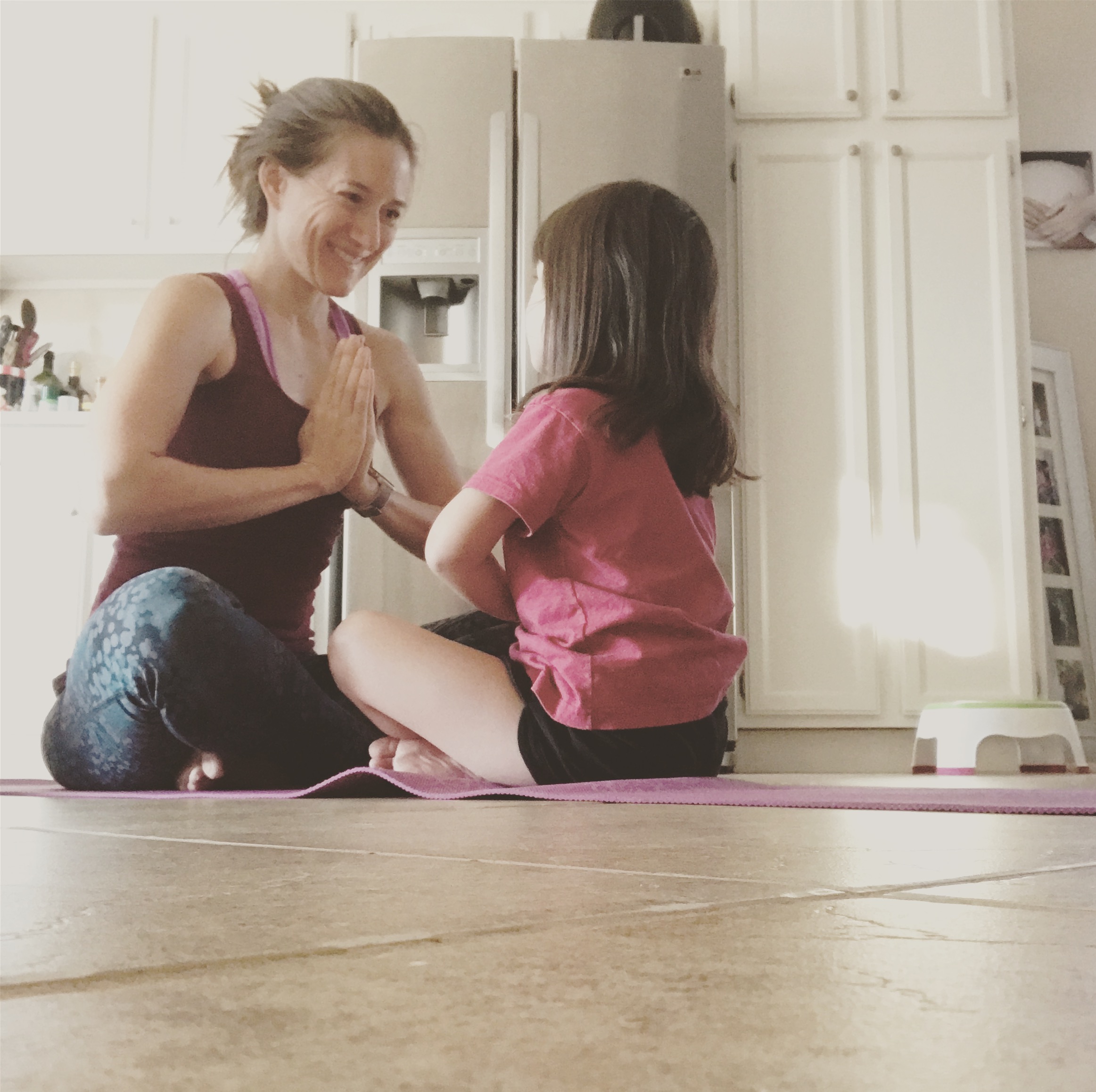 Share your favorite exercises with someone you love.
It's called, paying it forward. Christina Fit and Balanced
Fitness:
If you think about it - Valentine's Day is just your average day. Sure, there are cards and candies, but there will always be fitness. And if you are going to have a day of treats, it would be good to get in a little exercise anyway. So, how do you make sure to fit in fitness. Here's how!
Get it done early. Workout first thing in the morning before you have time to tell yourself you are too tired, or too full of chocolate to get it done. By getting it done in the morning you give yourself a mood and metabolism boost all in one shot! This will make for a fantastic day. So, write it down on your calendar right now!

Suggest you and your spouse skip the dinner and hit a couple's class at the gym. The gym where I teach has special fitness classes on Valentine's Day! Once again, this is a great way to save money and beat the crowds while also getting in a sweat session. Plus, you can motivate each other to stay on track with your goals. If you don't have a gym like I do, maybe workout out together at home, go for a hike, a walk, a run, or just do something active together. To help you not having any excuses, here's a link to some fun fitness with partners

Remember to love yourself. If fitness is to last a lifetime it shouldn't feel like a job. Yes, I said that. That doesn't mean it shouldn't be challenging though. Find something you enjoy doing and allows you to love yourself in the process. Valentine's Day is the day of love after all!
Get your beauty sleep, it's one of THE best things for your well-being.
Christina Fit and Balanced
Recovery:
So let's say, you do NONE of the above. You indulge in all the Valentine's Day food that ever existed and you completely forgot that fitness was a part of any healthy equation. Don't fret! We are all aloud those days! Especially if you have scheduled this day for yourself. I often do that! Like, okay, I've been so good at feeding my body nutritionally and building my strength that on day 'x' I'm just going to relax completely and have a wonderful time doing so. And sometimes it's more of a season than it is a day – true story. But when we have these days, it's good to have a recovery plan for the days following. Here's what you want to do.
Hydrate: First and foremost, hydrate. Start you day with water, end your day with water, and squeeze in water at every second of the day. The more water you drink the soon you will start to feel more like yourself again. It will also help to rid your body of any toxins. Hydration is recovery must. Aim for a minimum of half your body weight in ounces, no more than 100 oz. More or less depending on your climate and activity level.

Sweat: Post holiday, is always a good day for a long steady cardio day. This again helps your recovery by ridding your body of toxins through sweat. And gives your metabolism a strong boost. This isn't the day for a HIIT session or a lift class. This is the day for the workout that makes you sweat the most and steadily. Examples would be running, or an elliptical machine at the gym, turbo kickboxing, or a mixed cardio class at the gym. Long, steady, cardio.

Nutrition: Start your day with a nutritious meal. It doesn't matter what time that meal is. Just make it a healthy one. Starting your day with a high protein/healthy fat recovery breakfast will keep your cravings at bay and make you feel mentally strong as you move on with your resolutions to a happier, healthier, more balanced you.

Sleep: There is no better recovery than sleep. This should be the day you try and get 8 solid hours of sleep. So set an alarm to remind you to hit the hay early. Sleep is THE best thing for health and fitness. And we don't give it enough thought. Rest up and you will be feeling back to yourself in NO TIME!
No matter what, I wish you a happy Valentine's Day filled with love, good food, fun fitness, and perhaps good recovery.